Happy Fourth of July American eiffeliates!
It's currently the middle of wet season in Japan and we're all hot and sweaty at eiffel! The sunshine has got us on a roll because we've got some cool new ways for you to kickstart your summer eiffel style! If you're a sun child like me you're going to love our first announcement! eiffel has just launched greeting cards and summer cards!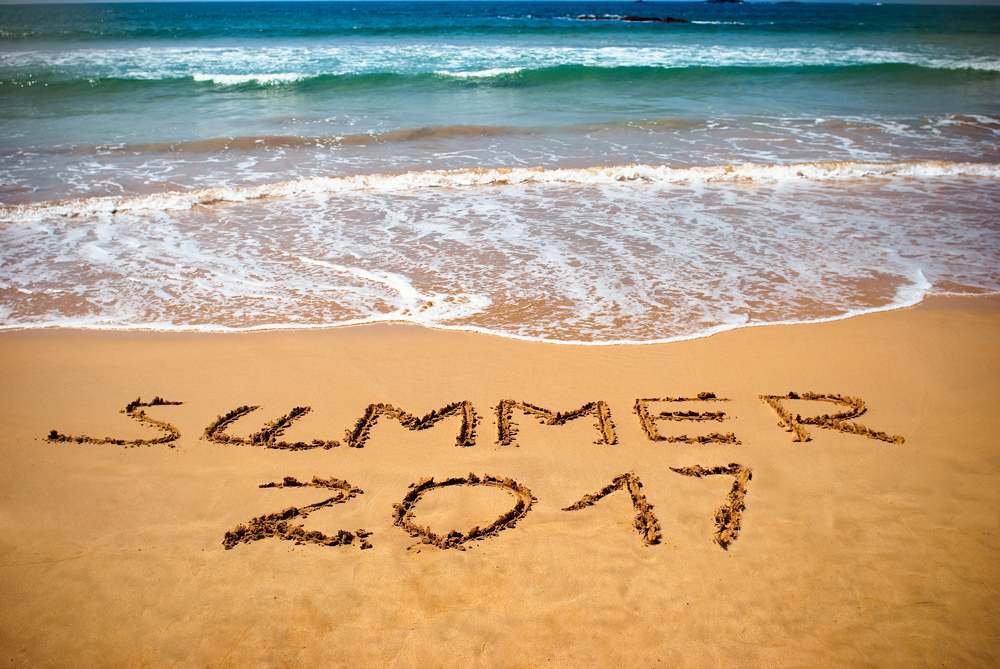 Summer in Japan is humid, nights are peppered with the tinkling of cicadas and wind chimes. I have fond memories of going to summer festivals or natsu matsuri every weekend and eating all the festival food, joining in the local dance and listening to the traditional Japanese music. People walk around in colorful yukata and lightly fan themselves with paper fans or uchiwa. Watermelon is a must have at the beach and many people observe the custom of breaking open a whole watermelon. Summer in Japan is unique and definitely something everyone should experience at least once in their lives.
In Japan, sending summer cards is a major custom to reflect the season. Midsummer cards or Shochumimai are sent between the end of rainy season and August 7 specifically. This is because August 8 is the official first day of Autumn (even though the weather doesn't necessarily reflect that). After August 8, Midsummer cards can still be sent but they are called Zanshomimai. Why not send one of each to your fellow eiffeliate friends and family? They'll appreciate being enveloped in Japanese culture.
Now that you can send eiffel cards overseas, you can share the richness of Japanese culture with all your friends and family! At the moment, eiffel posts to the US, the UK, Australia, Canada and New Zealand but we are constantly expanding our destinations until everyone all over the world can send something special with eiffel.
I know I'll be sending some Midsummer cards to my family and friends in Australia because they're wrapped up in winter, so the light burst of color will be like a kiss of summer!
Midsummer cards are super awesome but wait there's more! Originally eiffel launched with postcards, but now we've heard your requests and you can now send greeting cards with eiffel! The folded design allows you to write so much more! It's also more of a surprise when you send a folded card because the message reveal is so much more exciting!
For all of you eiffeliates who have PayPal, we have more good news for you! We have just launched our pay with PayPal system! Feel even safer knowing you can use your PayPal wallet to send something special on eiffel! Now it's easier than ever to make it rain eiffel cards!
Share the love with eiffel by liking us on facebook, and following us on Instagram at eiffel_jp and eiffel_world. Tag us in photos with the hashtag #eiffelcard, #sendsomethingspecial and #eiffeliate!
Love,
Yuko